Vaccinations usually aren't mandatory in Quebec. This means you must give your consent before receiving a vaccine. Also, specific rules apply to the vaccination of minors and incapacitated adults.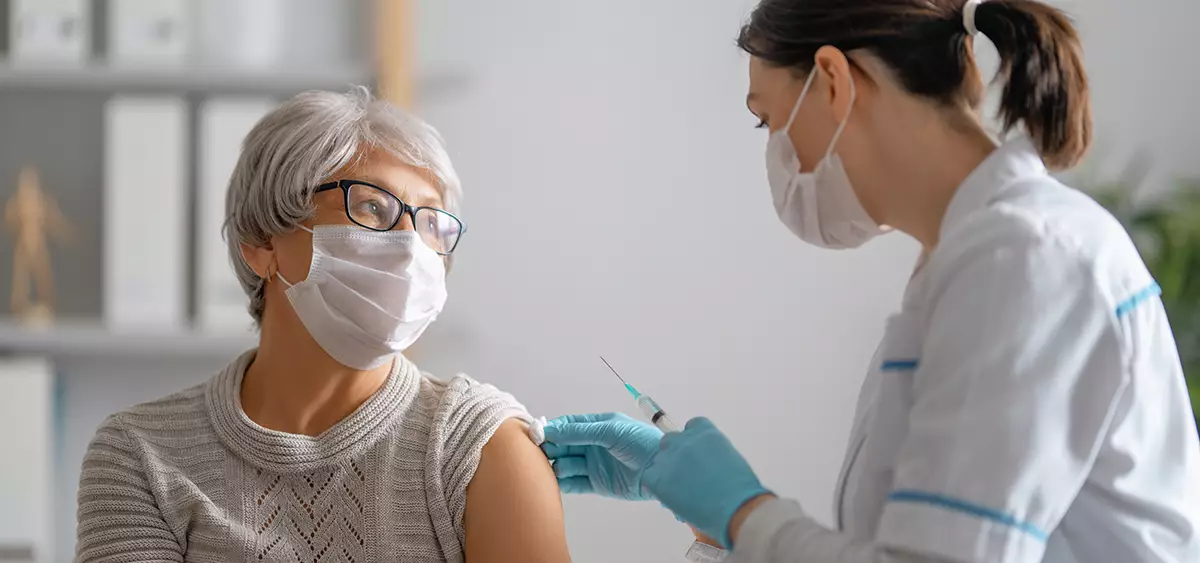 Choose to be vaccinated or not
Everyone has the right to accept or refuse a vaccination. Like with all other types of medical care, this is a personal choice. The general rule is that nobody can be forced to get a vaccine against their will.
Before administering a vaccine, the medical team must check whether the person consents or refuses to be vaccinated.
To learn more about consent in the case of medical care, refer to our article Consent to Medical Care and the Right to Refuse Care.
Vaccination can be mandatory in some circumstances
The Public Health Act allows the government to order mandatory vaccinations against an illness if:
a public health emergency has been declared, and
a contagious illness is seriously threatening the health of the population.
In this case, the government can order the vaccination of all or part of the population.
Under the Quarantine Act, the federal government could make certain vaccines mandatory for travellers to Canada. The government could do this to prevent a communicable disease from entering the country or to avoid its rapid spread.
Adolescents can consent to vaccinations, depending on their age
A person cannot be vaccinated without their consent. This is the case for all health care procedures. A minor's age determines whose consent is needed.
Children under 14
Children under the age of 14 can't consent to being vaccinated. Their parents (or tutor) must consent or refuse for them. The parents' only consideration when making this decision must be the interests of the child.
If the parents don't agree on whether to consent to or refuse the vaccination, the rules on parental authority apply.
To learn more, see our article Medical Decisions for Children Under 14.
Children 14 and over
Children 14 and over can give their own consent to being vaccinated. If they refuse but the vaccine is required by their state of health, a court can order their vaccination.
For more information, see our article Medical Decisions for Children 14 to 17 Years Old.
Incapacitated adults: someone must consent for them
It is necessary to obtain a person's consent before vaccinating them, as is the case for other types of medical care. The same holds true for adults who are unable to provide consent on their own.
In cases where an adult doesn't understand what's going on and they can't express their wishes (for example, an adult with reduced mental abilities), another person must consent for them. This can be a mandatary, tutor, spouse, close family member, etc.
Important! Even if a person is under tutorship or if their protection mandate has been homologated (made official by the court), they might still be able to give their own free and informed consent to being vaccinated.
To learn more, see our article Adults Who Can't Make Medical Decisions on Their Own.
Possible restrictions for people who aren't vaccinated
In general, since a person can refuse to be vaccinated, nobody can stop them from going about their business.
However, if there's an outbreak of a contagious disease at school, at work, or in any other public place, someone who hasn't been vaccinated against the disease can be refused entry.
In school
Quebec children are generally allowed to attend school even if they haven't received the recommended vaccinations for certain diseases.
But if there's an outbreak of a contagious disease at school and a child hasn't been vaccinated against it, the child might not be allowed at school until the outbreak is over.
At work
In general, employers can't force their workers to be vaccinated, and workers can refuse vaccinations.
However, employers can ask their workers to be vaccinated in certain cases. For example, if there's an outbreak of an infectious disease, a vaccine might be necessary to protect the workers as well as the people who use the services.
Workers can still refuse to be vaccinated in this case, but the employer can take measures against them. For instance, a court has ruled that a long-term care center (CHSLD) could remove a worker without pay for refusing to receive the flu vaccine.
In general, an employer cannot ask workers if they are vaccinated unless the nature of the job requires it. For example, in the health and social services network during a pandemic, an employer could be justified in requiring proof of vaccination from workers who are in contact with vulnerable people.
In other cases, an employer could ask workers if they have been vaccinated, but the workers would not have to give an answer.
If workers tell their employer that they are vaccinated, the employer must keep this information confidential. This is personal information that is part of each worker's medical record. The employer cannot give this information to anyone else without the worker's consent.
Anyone interested in a career in the health sector, for example, should first consider the consequences of refusing to be vaccinated.